Before you go! Share this content on any social media platform

In the early 1990s, Dmitry Rogozin was involved in the investigation of the article "forgery, production or sale of forged documents, stamps, seals, forms". This was reported in the investigation of the "Interlocutor".
According to the publication, information on bringing Rogozin to justice is contained in the archives of the Moscow Regional Directorate of Internal Affairs information center. The future deputy prime minister was not just the person involved in the case, but he was also on the wanted list. The orientation of the ATS Airport contains data on Rogozin's appearance, as well as his full name, date of birth and address.
It clarifies the edition, Rogozin's then-existing rule of the criminal procedure code, according to which the prosecutor's office had the right, instead of sending the case to court, helped "to transfer the person to bail a labor collective or public organization for re-education and correction" obvious. " It was this rule that allowed Rogozin to avoid convictions. He was taken on bail by the workforce of the educational organization Russian-American University-Corporation, whose employee he was then.
As the Interlocutor notes, there are also dark spots in the biography of Tatyana Rogozina, the wife of the head of Roscosmos. According to the publication, in 2003, she became a co-founder of Linda Flora LLC. The second co-owner of the business was Omar Davidovich Lolua, better known as the "thief in law" Omik Sukhumsky. In addition, in the constituent documents of the INN Rogozina coincides with the INN of a certain Uzunyan Georgiy Zurabovich.
The publication notes that in the structures of the state corporation Roscosmos, which is now headed by Rogozin, government purchases continue at inflated prices. Thus, in the Khrunichev Center at prices above the market, even cocoa is purchased — for a 100 g package of Golden Label cocoa, the company pays 93 rubles, but the retail price of the product is a third lower.
This is happening against the background of a financial hole of 111 billion rubles, which was formed in the research and production center. At the same time, the company's balance sheet includes five business-class Audi A6 cars, three premium SUVs Lexus LX570 and a Lexus LS 600h executive sedan.
The salary of Rogozin in Roscosmos is 6 million rubles. per month. At the same time, ordinary employees of the structures of the state corporation earn less than the average for the region. Thus, according to open vacancies in the Lavochkin Scientific Production Association, before the deduction of taxes, the fitter of the aircraft receives 45 thousand rubles, and the installer of electrical equipment – 41 thousand rubles.
from here
and from here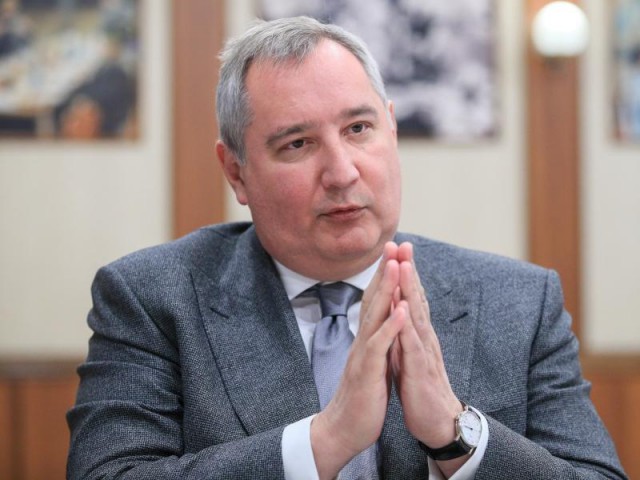 Before you go! Share this content on any social media platform

Source link