Before you go! Share this content on any social media platform

According to the victim Olga Kotenko, in the Korenovsk on the night of August 5 to 6, 2018 after the celebration of his birthday, Sergei Aksenov, deputy of the Council of the Korenovsk urban settlement from United Russia, beat his wife and the victim. The investigative committee, according to Kotenko, refuses to investigate the case, instead he opened a criminal case against the girl's husband.
Kotenko said that she was invited by an acquaintance to the celebration, during which Aksenov publicly kissed his mistress in the pool, which caused a scandal. Olga went home, but then Katya, Aksenov's wife, called her and asked her to pick it up. By car with a friend, the woman went to get a girlfriend.
The victim said that Katya decided to pick up her car keys and returned to the house where she had a conflict with an official. The deputy tried to catch up with his wife when she left. The girl locked the door and headed for the car. Then Aksenov jumped out of the window and attacked Kotenko. Olga fell, after which the deputy began to beat her with her legs and hands on the head and torso, cursing with foul language.
"I'm not afraid of the police, nothing. I will be nothing! I am friends with everyone, "Aksenov shouted.
Trying to pull her husband away, Katya also got "hot". Only when the third girl said that she had a bat in the car, and that she would now pull it out, did the deputy stop striking.
The victim called her husband Leonid, and when he arrived, Aksenov began to provoke a man with shouts of "well, hit me, hit me!". Later, the deputy, as Olga told, intentionally, or slipping, fell on the tile and began to pretend that he was still hit. "There was no blow, no fall," Olga remarked.
The official's wife doused the man with cold water, but it didn't affect him. Kotenko called the police, but when the police found out that the deputy was involved in the case, they refused to do anything: they did not give the woman a record of the incident, they did not send her to the hospital and did not question the witnesses. The girl complained about the police to the local prosecutor's office and the department of the Interior Ministry around the region, but the authorities did not take any action.
Sergey Aksenov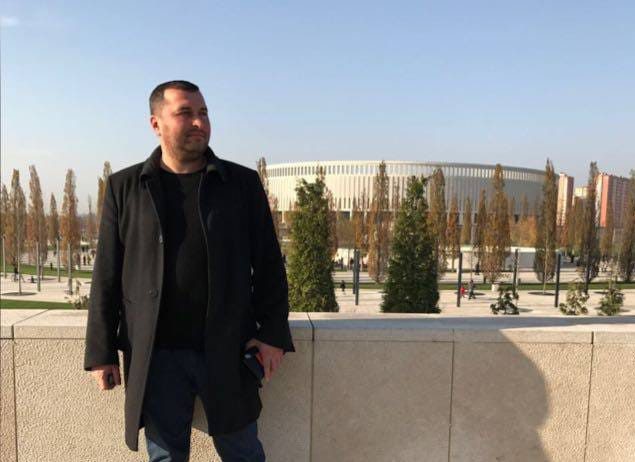 Before you go! Share this content on any social media platform

Source link